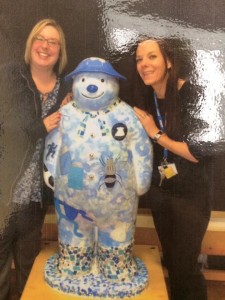 Welcome to Class 4. Your teacher this year will be Mrs O'Flaherty and your teaching assistant will be Mrs Collins. Miss Jowitt will also be working in our class when Mrs O'Flaherty has her PPA.
We have your pegs and books ready and are looking forward to welcoming you into Year 4 in September.
We have many fun things planned for the year ahead and we are sure that you will enjoy all of the topics that we are going to be covering throughout the year.
Our first topics for the new school year are:
·       History – The Romans – Boudicca's Rebellion
·       Geography – What is it like in Hattersley?
·       Science – In a State; Good Vibrations; and Our Changing World
·       Art – Roman Art
·       DT – Bake Off
·       Computing – Coding; Online Safety; and Spreadsheets
Things might be a little different when we come back in September, like sitting in rows, but I am sure that we will all work together and help to keep ourselves and each other safe.
We hope you have a lovely summer holiday and look forward to seeing you all in September.
Mrs O'Flaherty and Mrs Collins