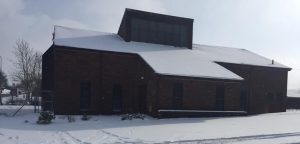 We belong to the parish of St James the Great, Hattersley, in the Diocese of Shrewsbury.
Our Parish Priest of many years, Fr Paul Hughes has retired and we all wish him well. It has been an honour and a joy to work with him all these years and we want to thank him for all that he has done for us.
The pastoral care of the parish is being provided by Fr Philip Atkinson, who is also the Parish Priest of St Peter and St Raphael in Stalybridge . We are very much looking forward to working with Fr Philip. If you need to arrange a baptism, wedding or any other religious occasion please contact him on 0161 338 2575.