We have made a wonderful start to our Spring term.
Our new topic is I wonder what is out there? You can see from our speech bubbles all the amazing ideas we have thought about. So far we have learnt about dinosaurs and aeroplanes . I wonder where our learning will take us next.
We are working really hard on our phonics and our number work every day.
Keep looking at our exciting learning in school.
This week we have been exploring weight and capacity in our number work.
We made a road for the bee bots and I think they even left the classroom at one point.
We have shown an interest in building this week also, can anyone spot the Taj Mahal?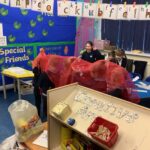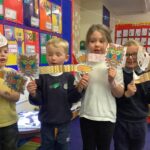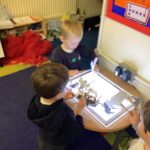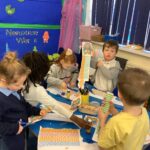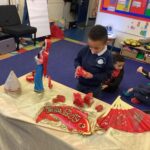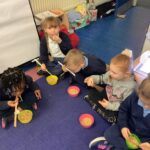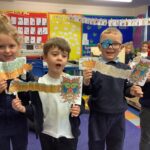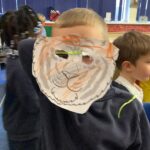 We celebrated Chinese New Year this week. We know that it is the year of the Tiger. We used chopsticks to eat our noodles and prawn crackers, We did a dragon dance up and down the corridor. We tried to write our names and numbers to 10. We used an atlas and found China in them.
" I liked racing the animals from the story in the water, the rat won" Elijah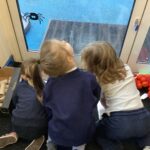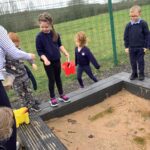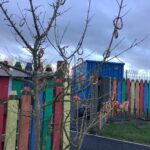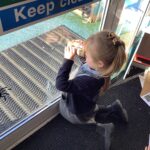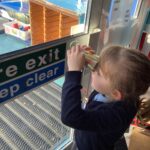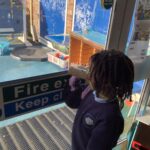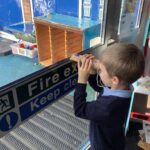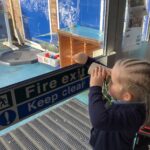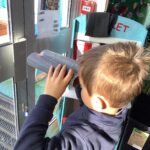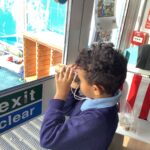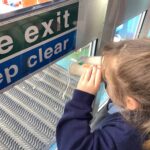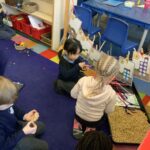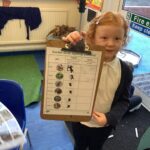 The Big Garden Bird Watch – The children have really enjoyed exploring our birds topic this week.
We have had a lovely week this week, thinking about love. We made Valentine Day cards for the special people that we love, we tried really hard to show acts of love and kindness in the classroom. If a kind act was spotted, our teachers rang a bell and we put a love heart on the board. We then estimated how many hearts we had received. Our biggest number was 58.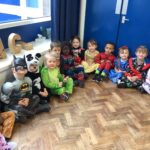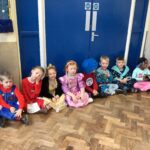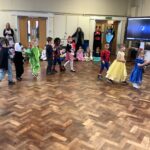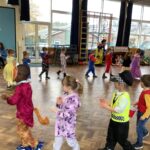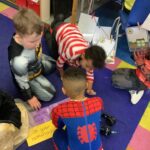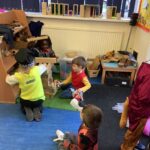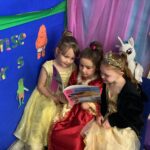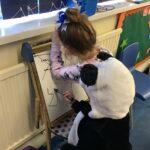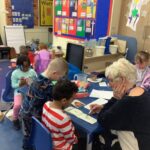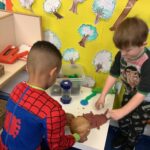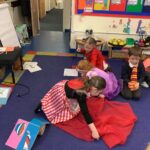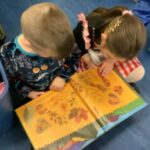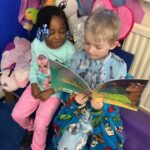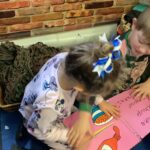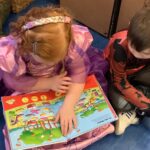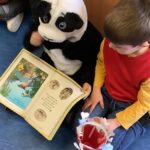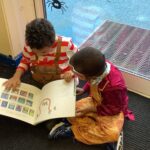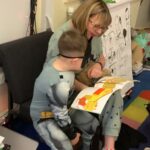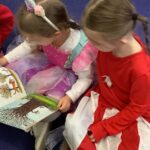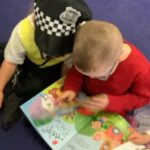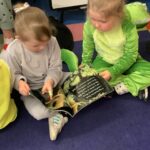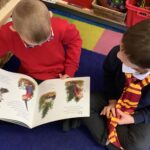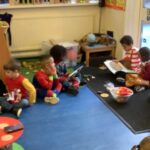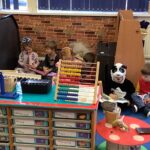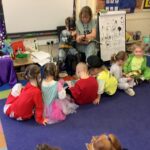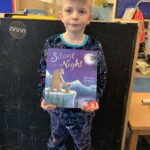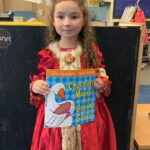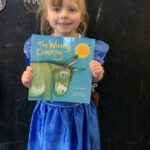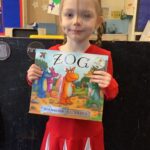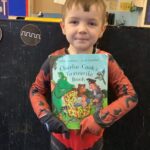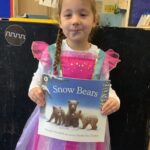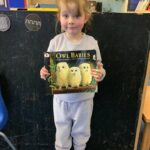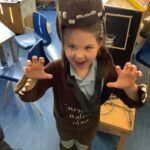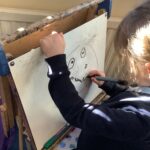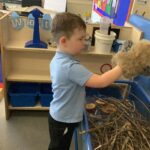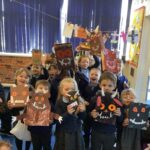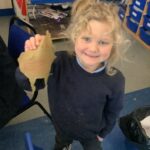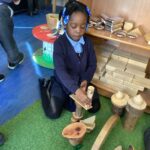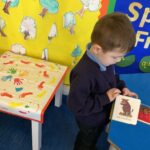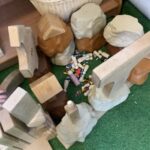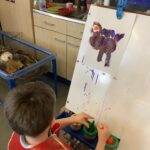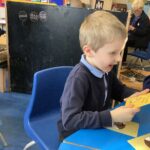 We had a great Gruffalo week, it is one of our favourite books to read. We explored all aspects of the story and even had a Gruffalo feast to end our amazing week of learning.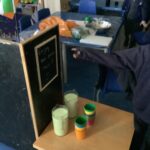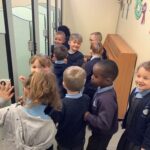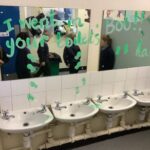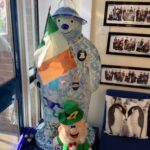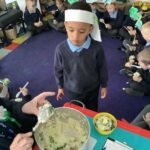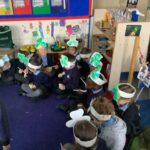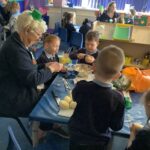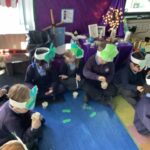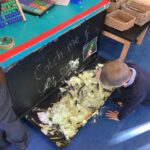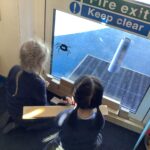 On St Patrick's Day we came into school and found a very naughty Leprechaun called Larry had broke into our class and wrecked it. He had turned our milk green and even used our bathroom.
We made Colcannan and tried to catch him. We even did a few Irish jigs. We also joined in with mass with Father Ned from All Saints Parish in Sale.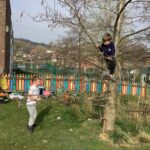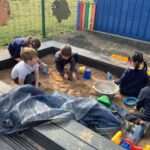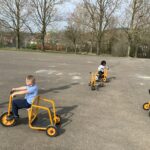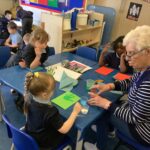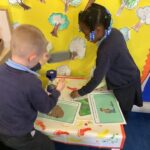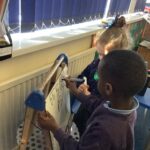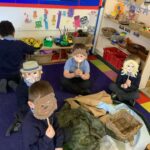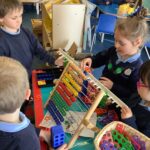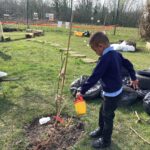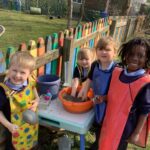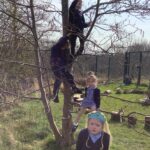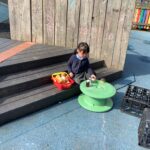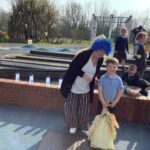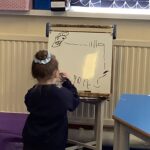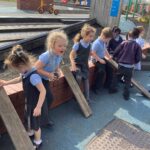 We love taking our learning outside, especially in the sun. Our story this week was We're Going on a Bear Hunt. We acted out the story outside and used the percussion instruments to recreate the sounds from the story. We carried out a maths investigation outside to see which 3d shapes would roll, ask us what our results are.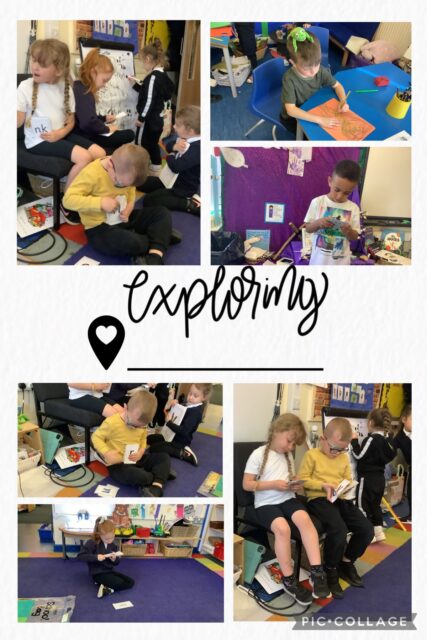 We just love our Read Write Inc phonics and we are choosing to role play our new learning in our own learning time.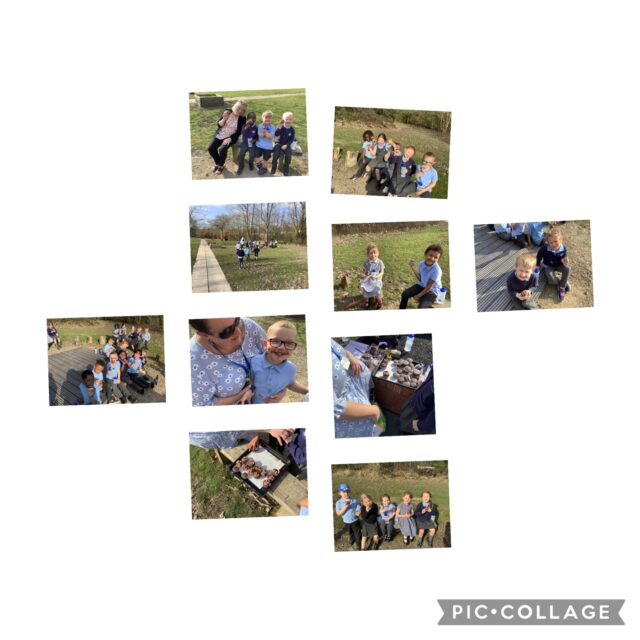 We look forward to our golden time treats on a Friday.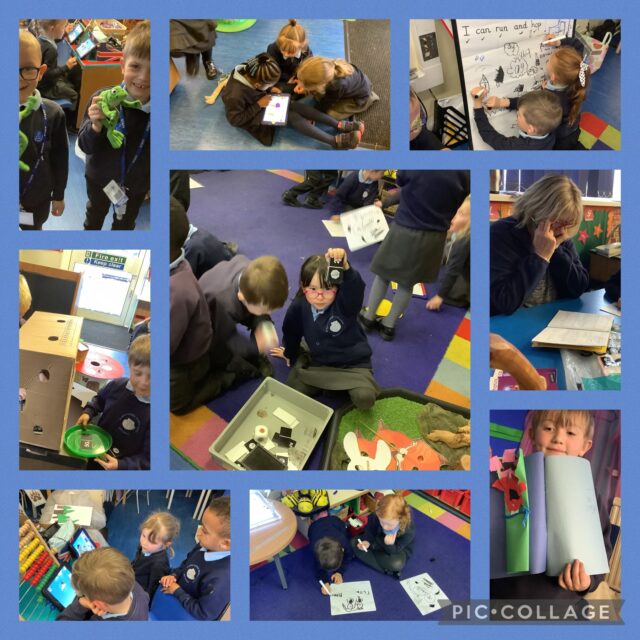 Another wonderful week in Reception. Our story this week is The Woods. We have really enjoyed listening to the story and finding out that the the foxes are not the only ones who are doing the hunting.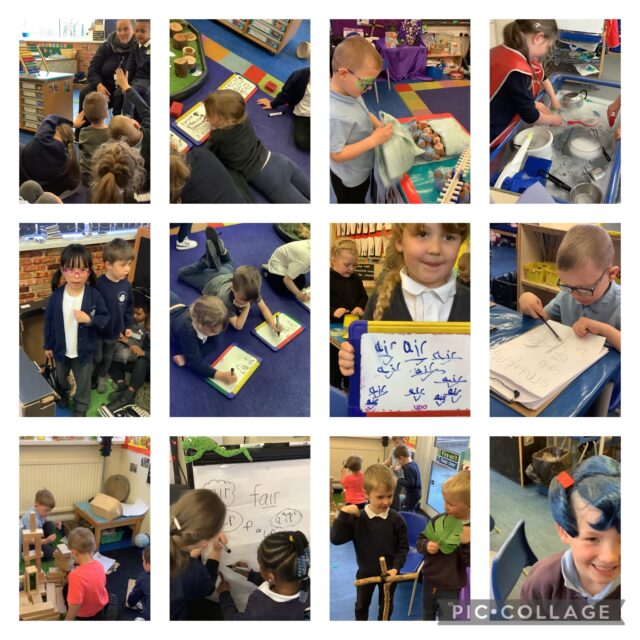 We have been writing crazy this week, look at all our independent work.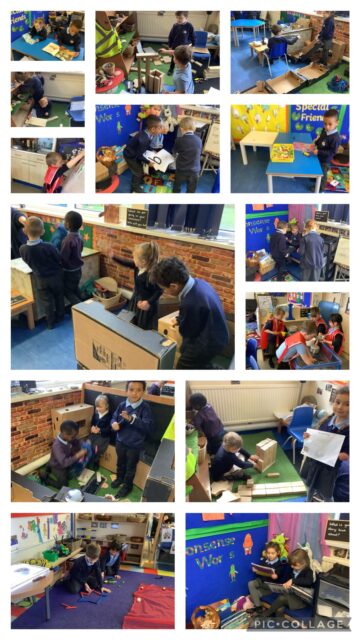 We are really beginning to work well with each other. We are now more able to listen to each other and try and follow each others ideas and plans.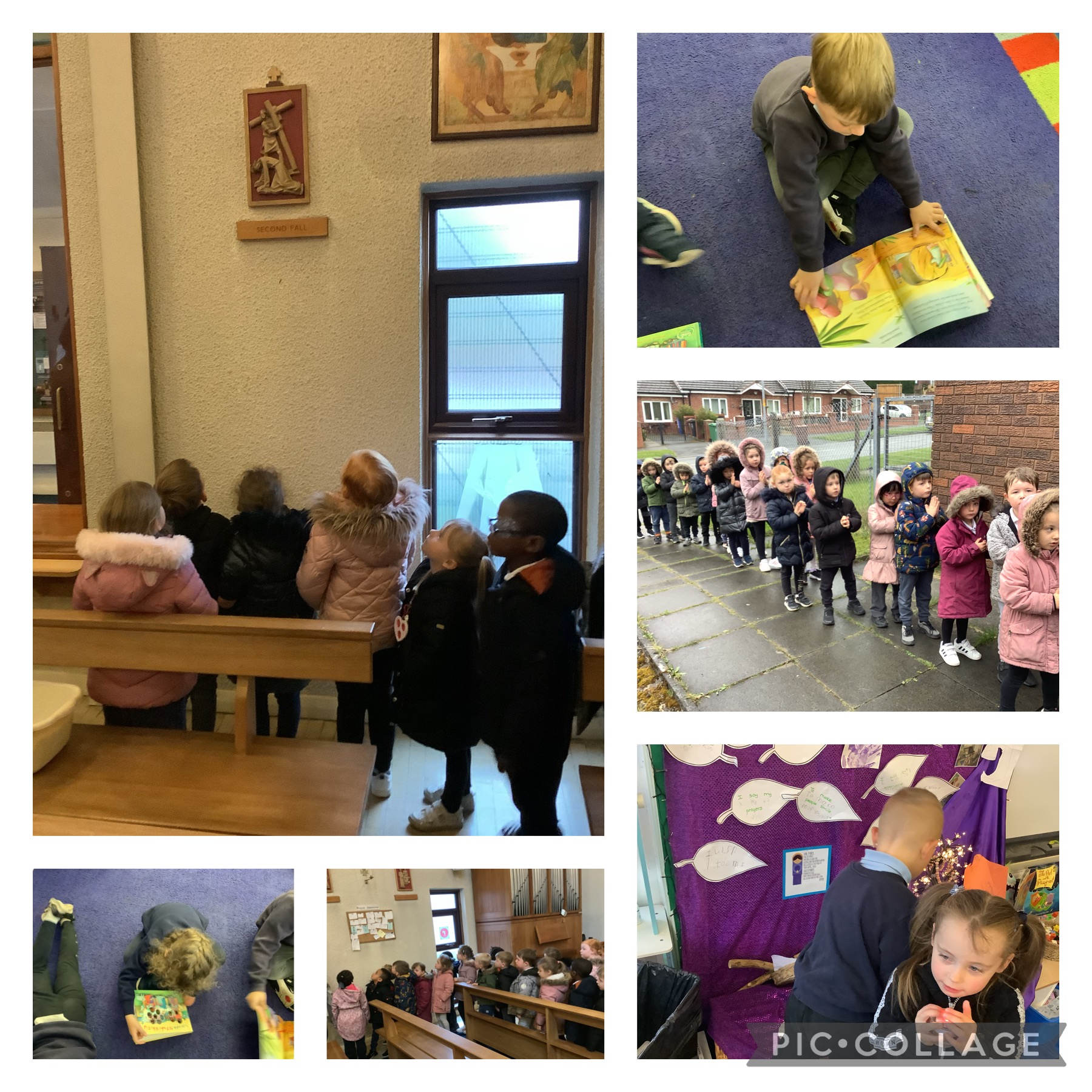 We have had such a lovely time celebrating and worshiping together during Holy Week.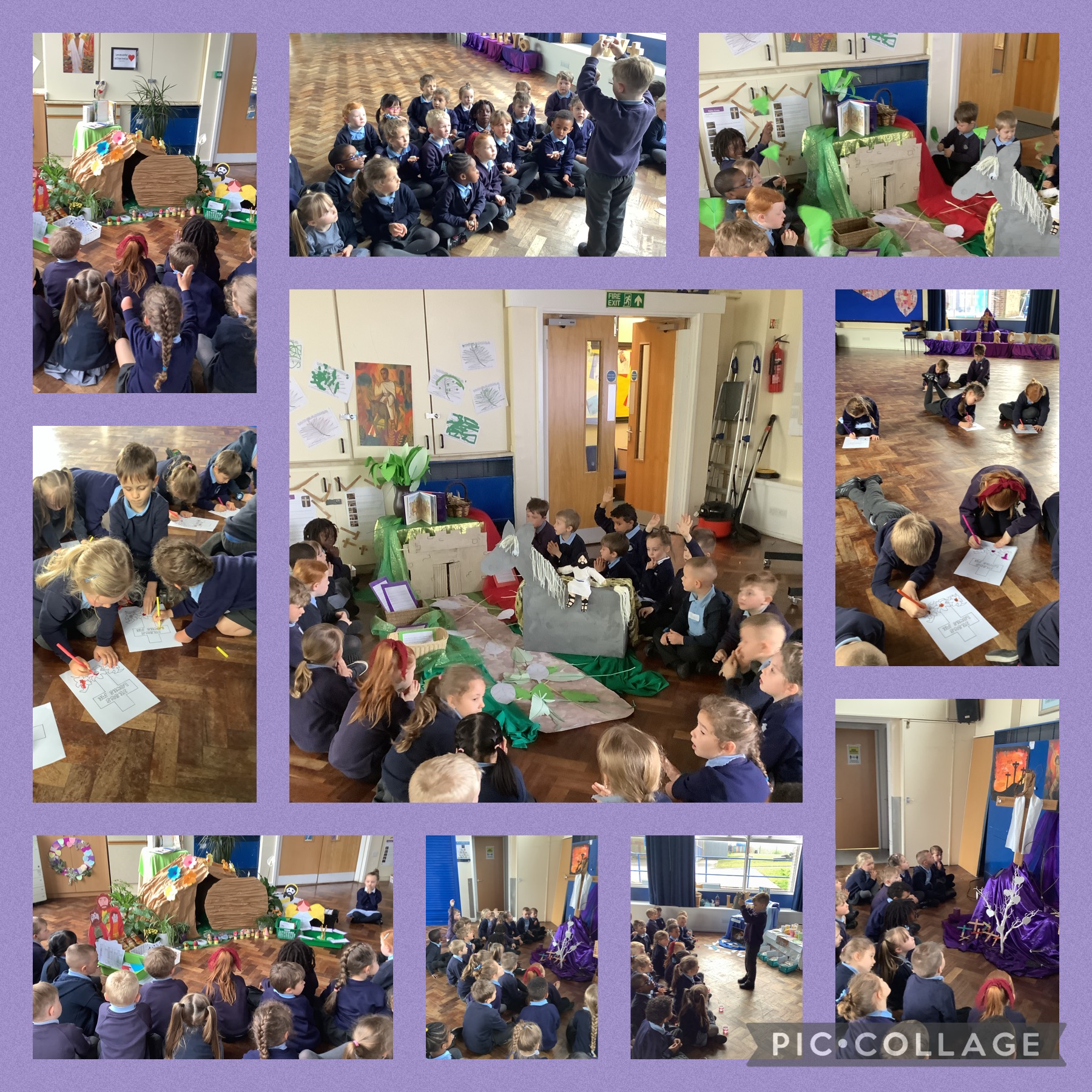 It was so special to journey around our Holy Week Lenten Prayer Trail, We have lived out our school mission statement of Following in the footsteps of Jesus.