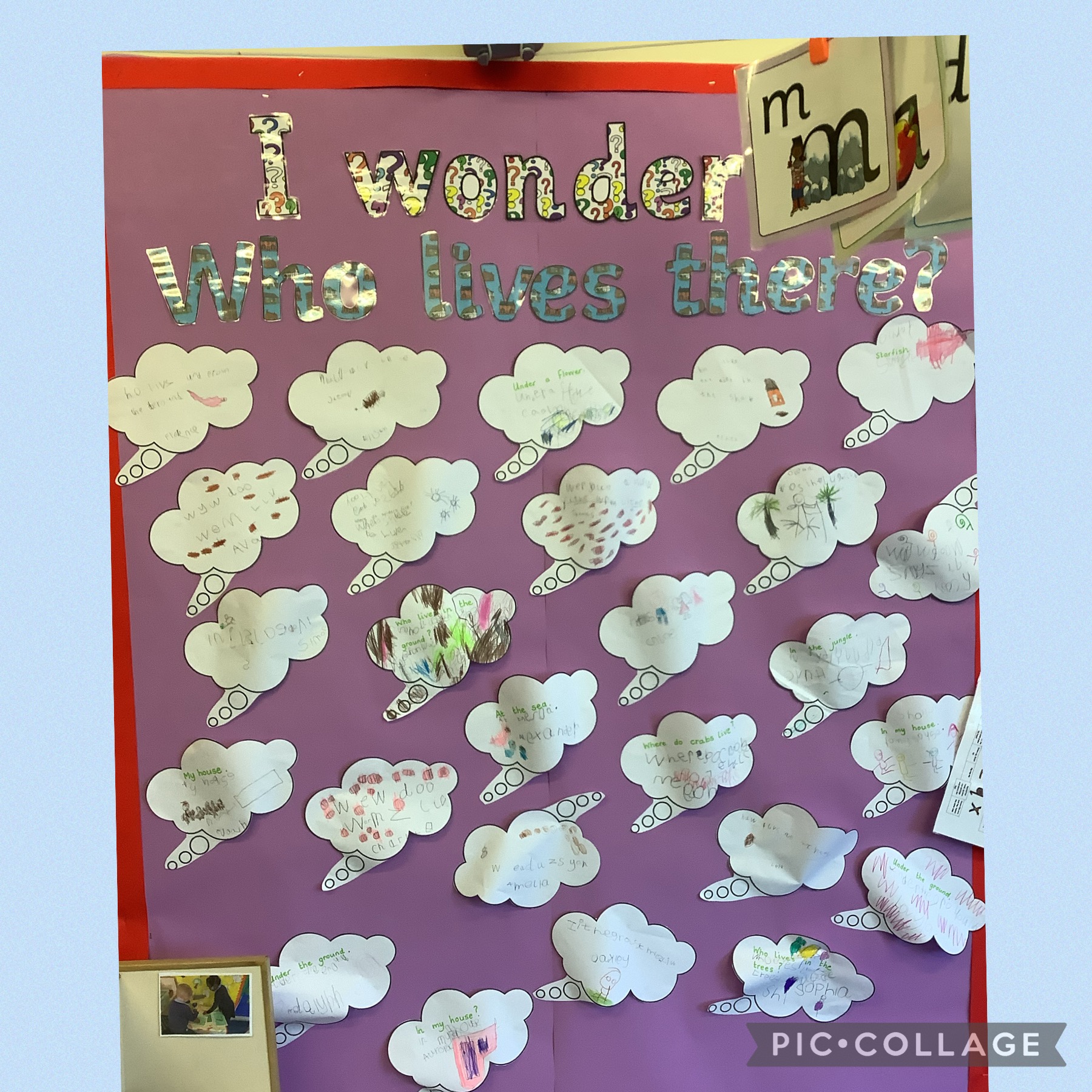 Our new topic is Who lives there? We thought about the places that people and animals live and we wrote our ideas in a think bubble. Each week were are going to choose some childrens ideas and see where our learning takes us.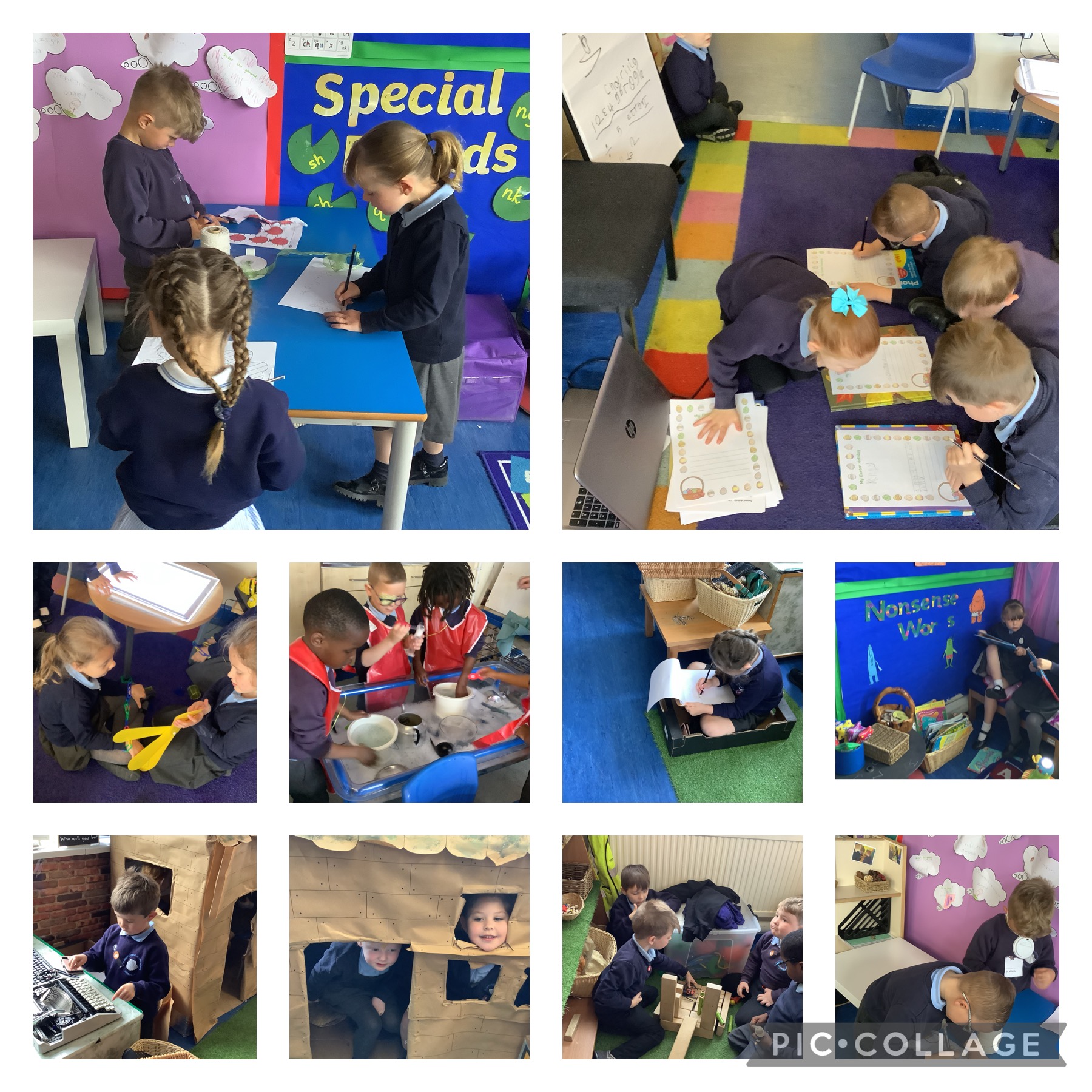 Even though it was a very short first week as you can see from our photographs we are very busy little people and we are using our wonderful imaginations.
If you go down in the woods today. What a perfect end to our first week of the Summer term, spending out golden time in forest school.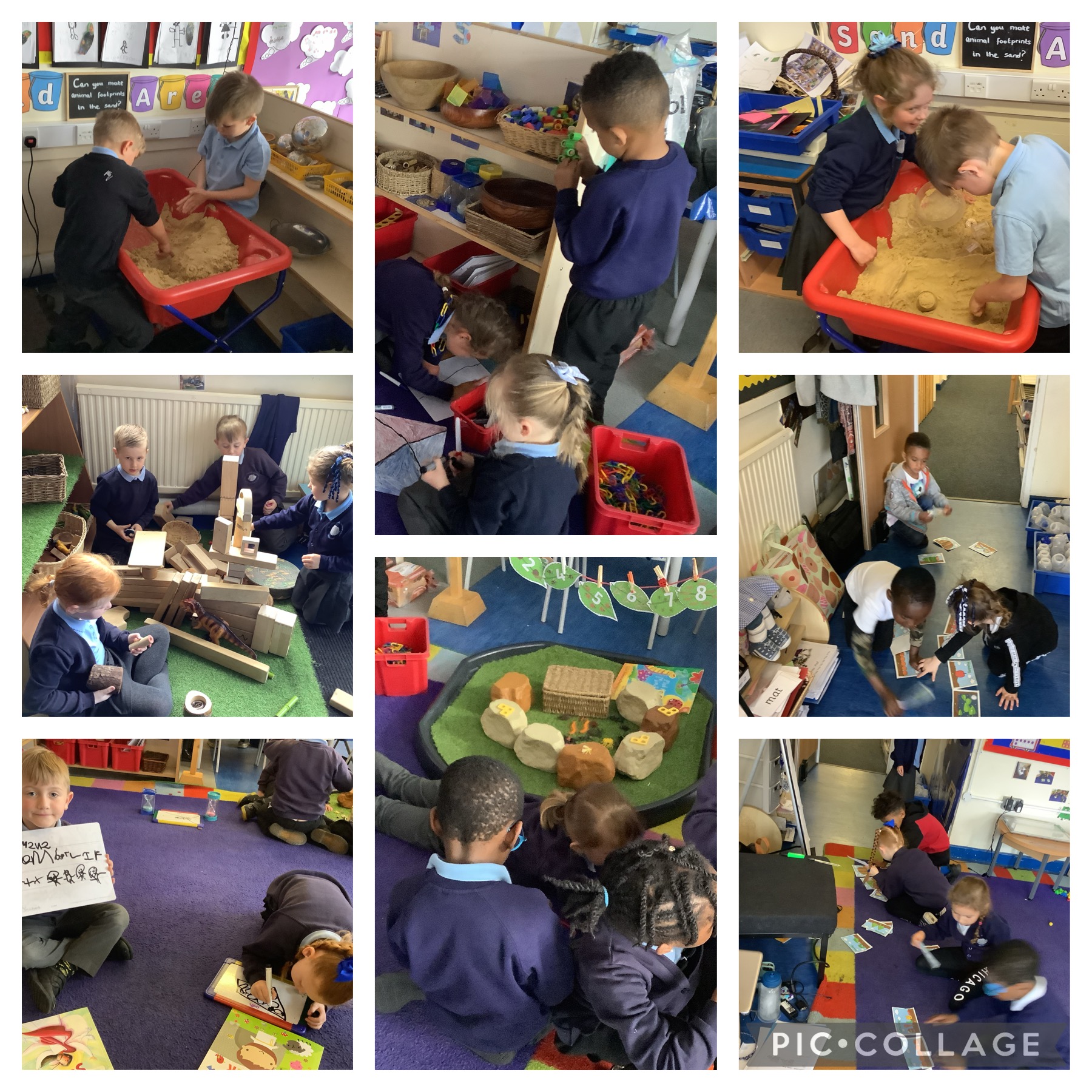 This week we have learnt all about the very hungry caterpillar. We went on a hunt to find eggs on leaves in our forest school area and found lots of interesting bugs.
We also thought about how lucky we are to be able to celebrate Jesus rising from the dead and we know how special the season of Easter really is.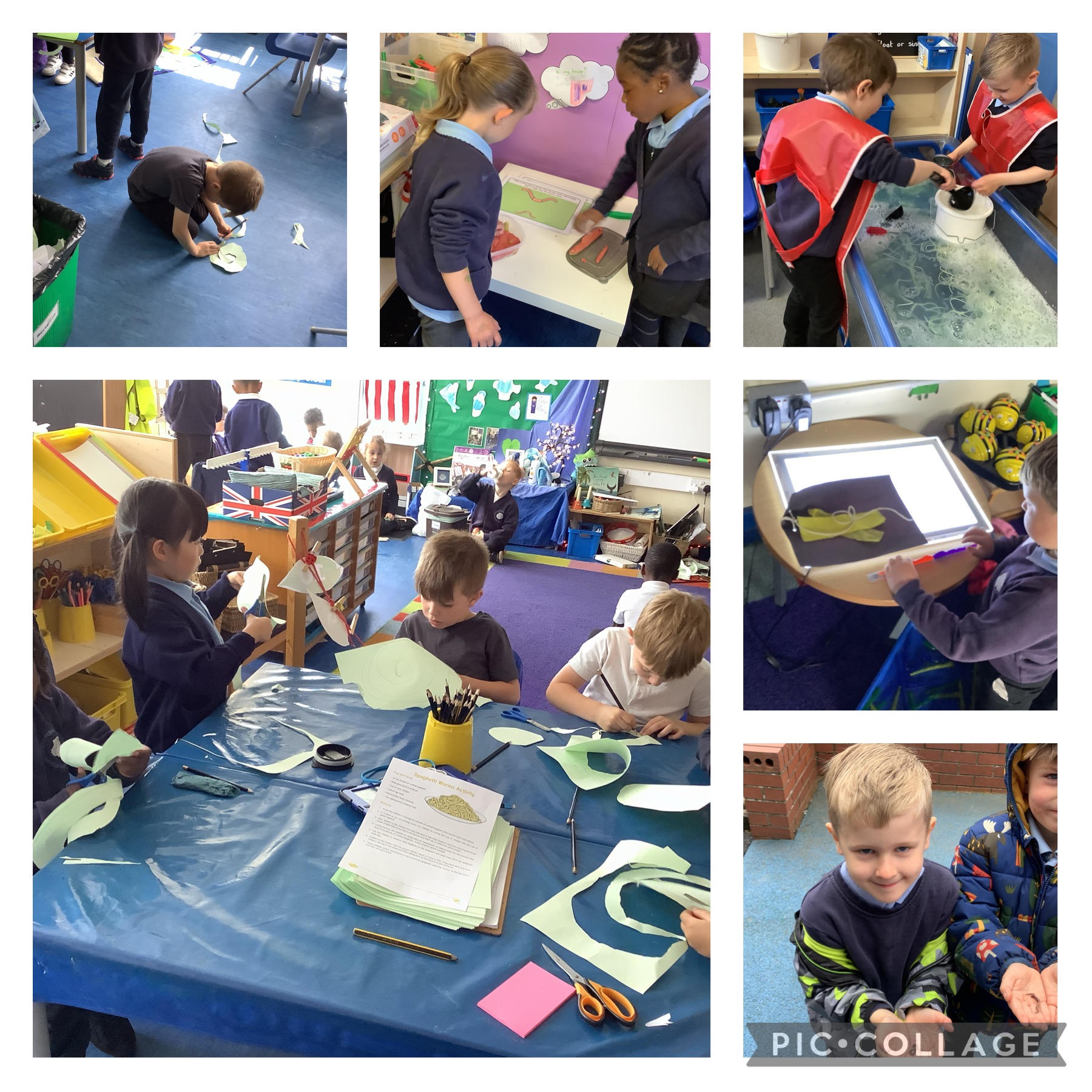 This week our book was Superworm. We went exploring in our outside area and found lots of different sized worms. We use plastic worms to measure inside the classroom. We also have worked hard at finding rhyming words in lots of different stories.
We even had worms in our water tray. We learnt lots of interesting worm facts from reading information books.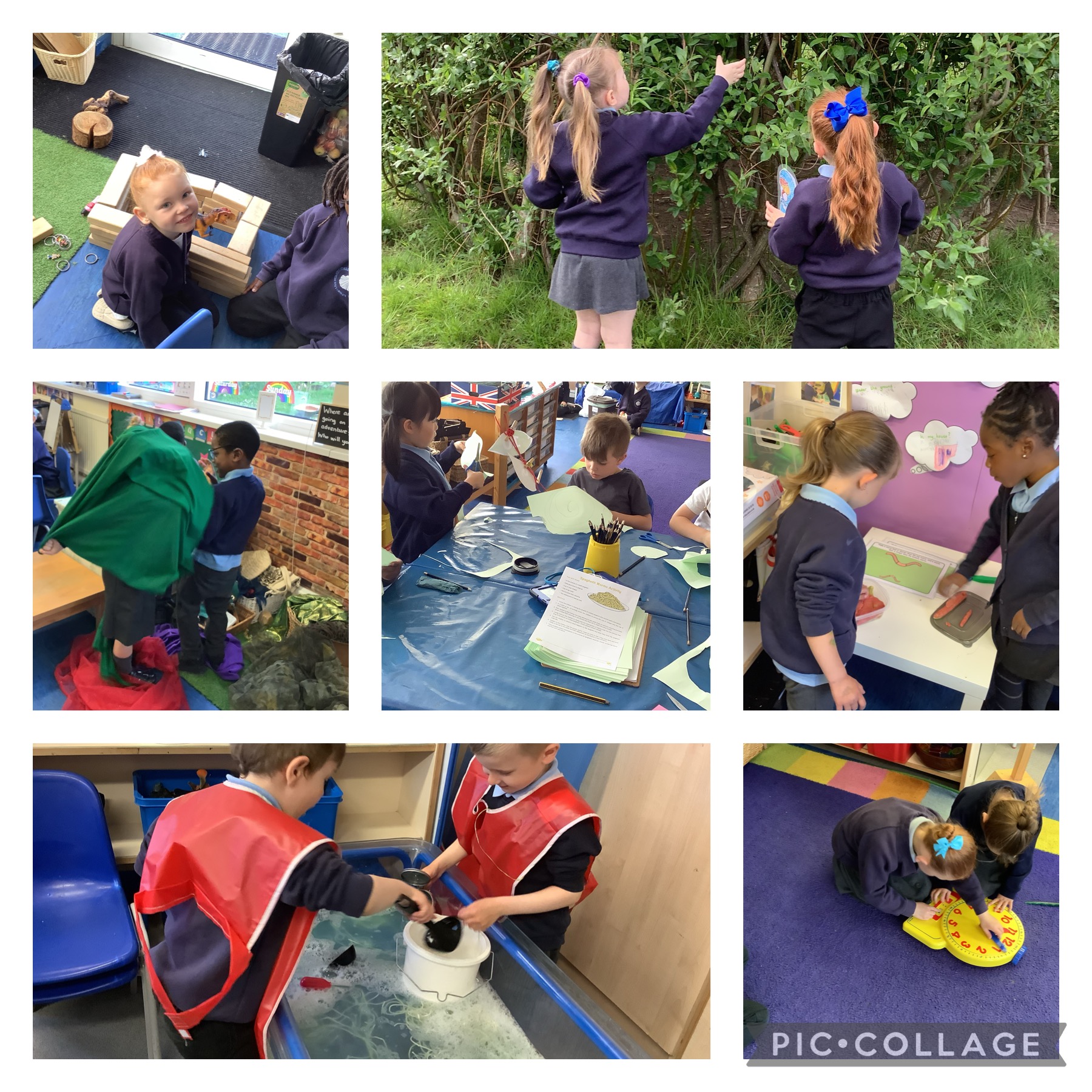 We love choosing our own learning.
Welcome to our very last term in Reception. It is true what they say time flies when you are having fun.
Our new topic is I wonder what is in the sea?